Why is it Important to Hire a Professional Mover?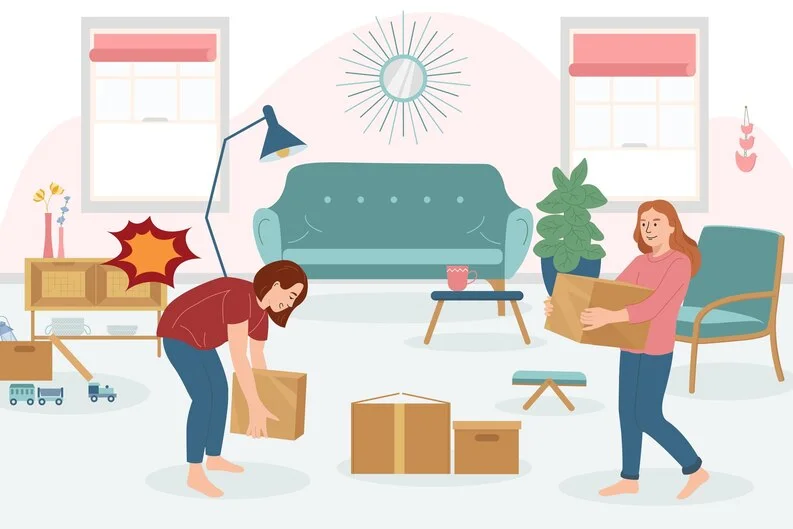 It is always difficult to move from a settled place and setup shop elsewhere. It doesn't matter whether you are moving locally across towns or you are moving internationally to another country, moving is always troublesome. A lot of planning and work is needed to ensure the smooth transition. Most people wonder about the enormity of the task and are reluctant to decide. For people planning their first move and even those who are habitual to moving, it is always better to get professional help. Sometimes experience and a little know how is all the difference between a smooth, efficient transition and a disastrous one. People are mostly tangled in monetary concerns before hiring a professional mover but the smart thing to do is to prefer your comfort and safety of your belongings over a little money.
Even if you call some friends over to help, in the hope that you will get extra hands for work the chances of damaging your property doesn't diminish. You have to keep in mind that these hands are still amateur and can't work like the experienced hands of professional movers. Moving is not only about lifting furniture and other domestic things rather it involves packaging, transportation, assembling, dissembling and all other such steps. To avoid damaging your property or injuring your loved ones it is prudent to call in some professional help. Pack and Dash movers in Dubai are the best you will find among all the local movers in Dubai, who can take care of all your needs and save you from all sorts of moving troubles.
Here are some more reasons of why it is important to hire professional movers.
Efficiency
You even with all resources can never be as efficient as a professional moving company in handling bulk items. It is the daily job of professional movers like Pack and Dash, which have made them highly efficient. Transferring the stuff from house to trucks and then from trucks to shifting location is a routine work for them.
Safety
The main thing in a moving process is the safety of your belongings. Pack and Dash movers are highly concerned about the safety of your equipment. They have the necessary know how to handle different kind of stuff like wrapping a glassware correctly or dismantling the bed before moving it. There is no guarantee of safety of stuff with amateurs. If you want to keep your stuff safe during house shifting or any other kind of relocation it is wise to call in best movers in Dubai.
Peace of Mind
As said earlier, moving is overwhelming and stressful at all times. It involves so many variables that you can not keep track of things successfully. So, to avoid unnecessary trouble and retain your peace of mind, hiring a professional mover is the best option. If you are moving internationally, peace of mind becomes more important as you can't track things physically. It is imperative that you hire the services of the best international movers in Dubai.
Cost Effectiveness
If you plan to move on your own, it is possibly going to cost you way more than it should. The reason being you are new to it. You would have to arrange the resources from scratch. On the contrary professional moving companies have every thing necessary for making a move already available. For cheap yet efficient transition you have to opt for Pack and Dash which is among the best office or villa movers in Dubai.
Experience
Let's face it, moving is not your job. You don't have any experience of it and the chances are great that many things can go wrong. To avoid any potential trouble, it is best to hire professional movers with experience in handling such tasks. PacknDash are the best movers in Dubai with enough experience to handle any kind of move.